Forest School
At Jeavons Wood Primary School, we are very fortunate to have our own wood within the school grounds. We have reused an existing pond from when the school grounds were farmland pre-development and, with help from the local Co-op and the fire service, have lined it and built a pond dipping platform. The pond is kept topped up with run-off water from our school building and is kept locked for safety.
Our forest area has a "talking circle" where pupils can sit and work on forest school activities. This has been recently revamped with help from a local tree surgeon. Forest learning plays a vital role within the school and is used by all year groups from Foundation to Year 6 for activities from den building and survival, to popcorn making on the open fire and natural art work. We have bug hotels to provide micro habitats and to promote wildlife diversity, nesting boxes for birds and we often make food for them to encourage their use of the wood. There are several pairs of wood pigeons, collared doves and squirrels that use the forest as well! Rumour has it that there are tiny fairy houses hiding among the trees of Jeavons Wood forest!
Forest School is a specialised learning process. It offers regular opportunities for all learners to achieve and develop confidence and self-esteem through hands-on learning experiences in a woodland or natural environment with trees. We plan our activities to be fully inclusive of children with SEND and adapt activities accordingly if need be. Mrs Chapman (KS1 Lead) oversees the Forest School programme across all year groups and is helped by Mrs Birch and Mrs Halls (Level 3 Teaching Assistants); both of whom have attended Forest School specialist training courses. Each session allows learners to focus on personal, social and technical skills tied to the National Curriculum (2014).
Children will need to bring in their wellies and suitable clothing to ensure they can participate in their session. They will be outside in all weathers with their teachers and supportive teaching assistants and will be encouraged to be involved in all the activities.
The Forest School is part of our extensive outdoor space. There is also a large playing field used for PE lessons and school events, including our very popular Sports Day in July. The playground is big enough for a netball court and play areas, including a trim trail with a wobbly bridge.
Future plans for our forest area include a permanent fire pit, mud kitchen and the addition of more logs for bigger den building. The forest is well resourced with tools such as flints, tarpaulins, bamboo canes, mugs for hot chocolate and, of course, lots of sticks!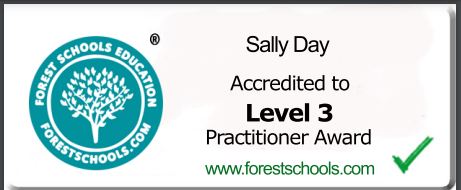 Growing Together